---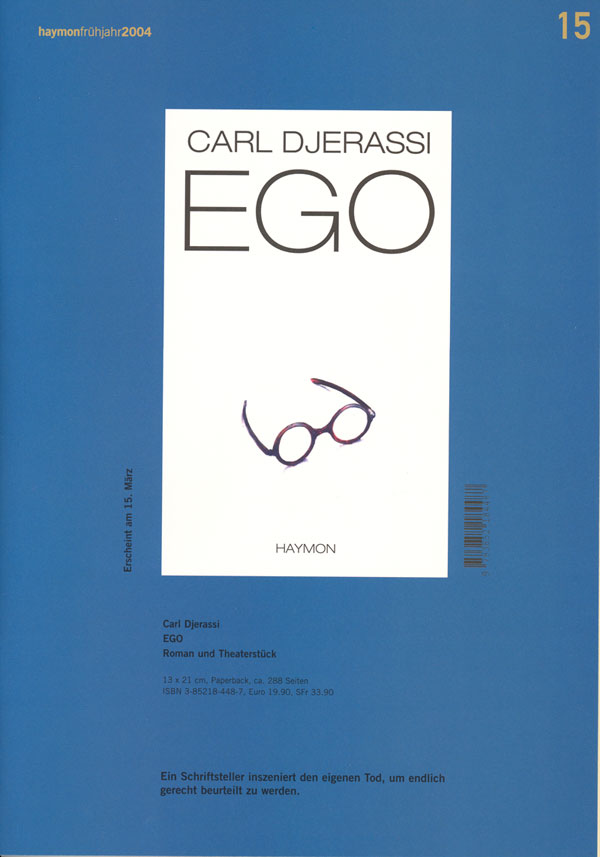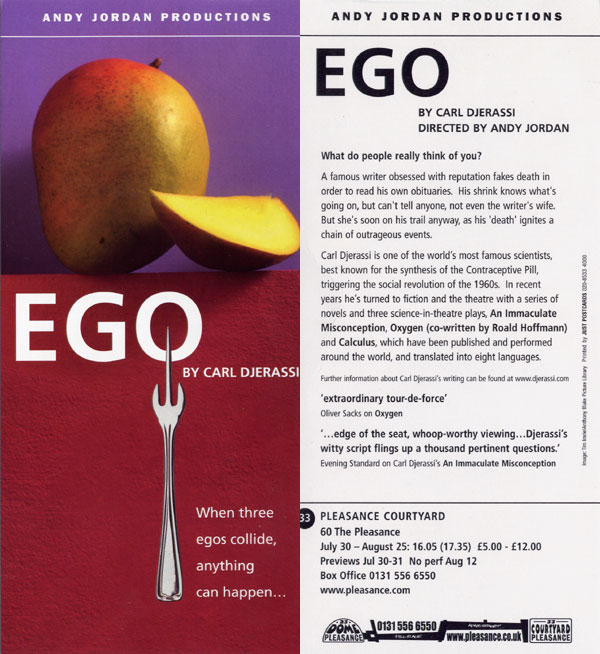 †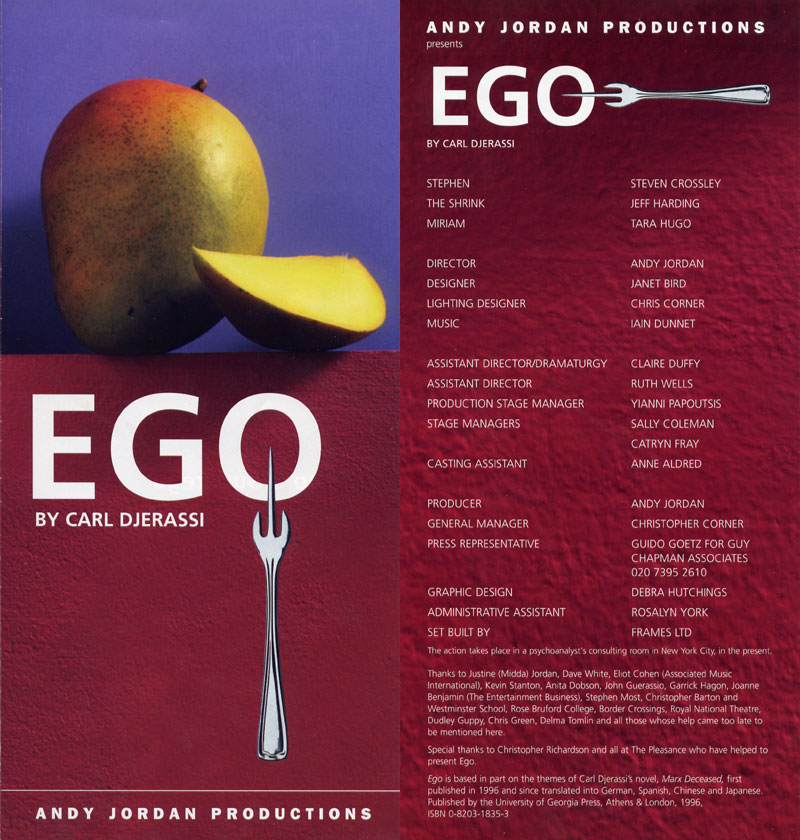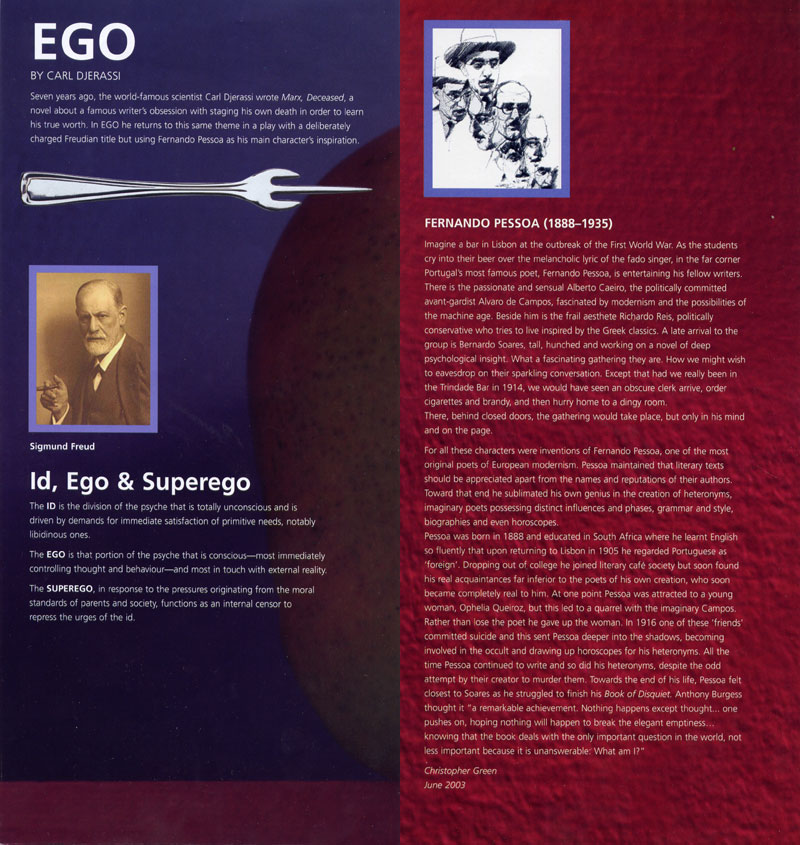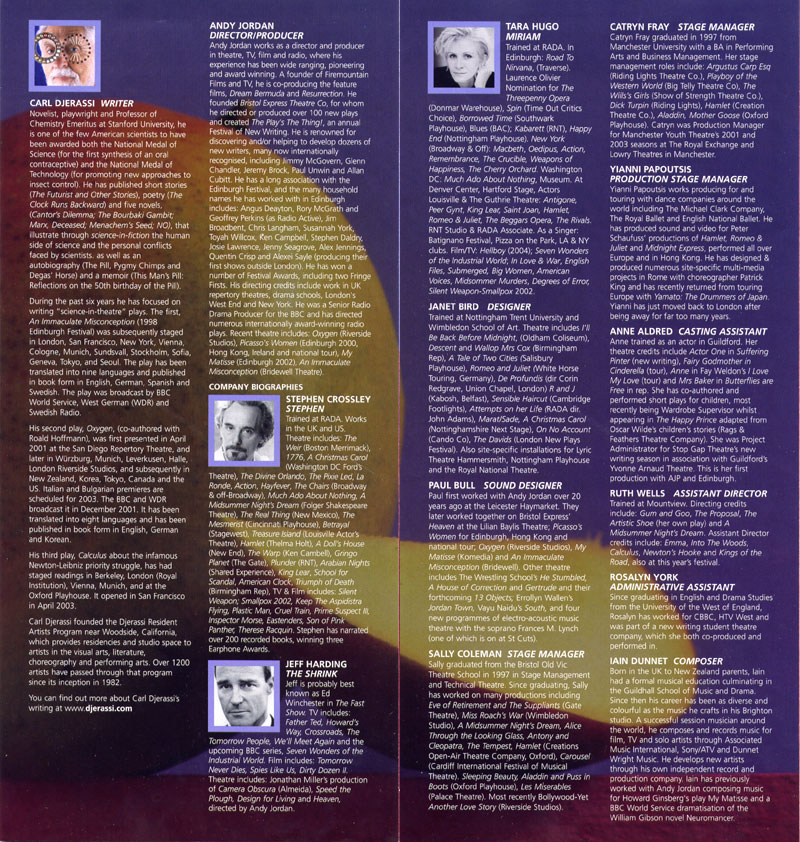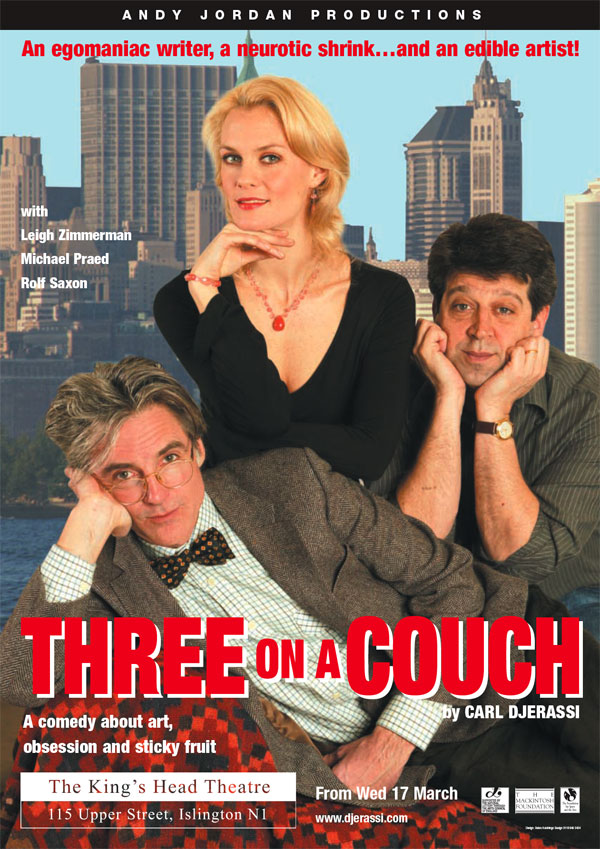 Three on a Couch
Play:†Set in New York an egomaniac writer, a neurotic shrink... and a rather cross wife.....An international best-selling novelist has everything: talent, fame, wealth, acclaim, a beautiful and intelligent wife. But for him it's not enough. He has an obsessive quest... and tells his secret Shrink about his plan... but does not tell his wife. Will the Shrink tell her what he knows? Will he get away with it? And what happens after the wife and the therapist share a mango together...?
Tickets
Prices: £16.50 to £17.50
Dates
17th March 2004 to 25th April 2004 (opens 29th March 2004) Tue-Sat 20:00. Sat, Sun Mats 15:30. Mar 29 19:30
Details
Venue Details
†
Name
The King's Head Theatre




†
Address
115 Upper Street
Inner London
Greater London
N1 1QN
†
Internet
Website
†
Telephone
020 7226 1916
†

1st March 2004 - What's on Stage News

Zimmerman Joins Producers After Three on Couch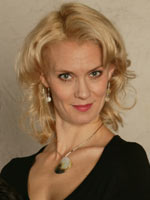 † Leigh Zimmerman (pictured) will premiere a new comedy at London's fringe King's Head Theatre this month, before returning to the West End musical stage in the autumn for the long-awaited transfer of Mel Brooks' multi Tony Award-winning The Producers (See News, 2 Feb 2004 &17 Dec 2003).

At the King's Head, Zimmerman will join Rolf Saxon (Chicago, The Graduate, The Seven Year Itch)† in Carl Djerassi's Three†on a Couch - a three-hander set in New York and revolving around an egomaniac writer, his neurotic shrink and rather cross but beautiful wife- which runs from 29 March to 25 April 2004 (previews from 17 March).

A world-famous scientist, best known for the synthesis of the contraceptive pill in the 1960s, Djerassi is the author of multiples novels and plays such as An Immaculate Misconception. Three on a Couch is directed by Andy Jordan and designed by Nicky Shaw.

An American whose Broadway credits include A Funny Thing Happened on the Way to the Forum, Crazy for You and Follies, Zimmerman came to West End prominence in Chicago before starring last year as The Girl in the Yellow Dress in Contact, directed and choreographed by Susan Stroman, who she'll be reunited with for The Producers. Mel Brooks' hit Broadway musical receives its London premiere at the West End's Theatre Royal Drury Lane on 9 November 2004 (previews
from 22 October).

In The Producers - written by Brooks and Thomas Meehan, based on the 1968 film classic - Zimmerman will play Ulla, starring alongside Richard Dreyfuss and Lee Evans, as washed-up theatre producer Max Bialystock and his timid accountant Leo Bloom, who cook up a scheme to make a fortune by presenting a sure-fire flop called "Springtime for Hitler".