Whats On
On-line booking now available through 'TicketWeb'
Box Office Tel: 020 7226 1916
Did you know that The King's Head Theatre is a dinner theatre?
Book your fantastic three course pre-theatre menu at the box office when you make your booking.
Note : Dinners cannot be booked on-line.

From Wednesday 18 May
King's Head Production
Phallacy
Carl Djerassi
Andy Jordan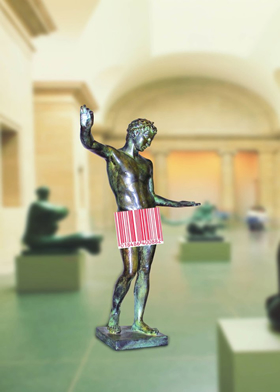 Carl Djerassi's new play Phallacy will arrive at the King's Head on Wednesday 18th May 2005. Andy Jordan directs this funny, touching and insightful play which cleverly combines the thought-provoking debate between art and science with Carl Djerassi's genuine gift for comedy. When discussion over a statue starts, love, lust, ego and revenge abound in this unusual, light and enjoyable play. With its pacy dialogue, fun and intelligent set, neat plot and breath-baiting denouement, Phallacy is a must for those who know Djerassi's other plays (such as Three on a Couch) or those new to his witty writing. Part detective story, part satire of academic infighting, Phallacy is sure to humour, stimulate and entertain.
Performances
Tues - Sat 8pm
Sat and Sun matinees at 3.30pm

Tickets
£12.50 - £17.50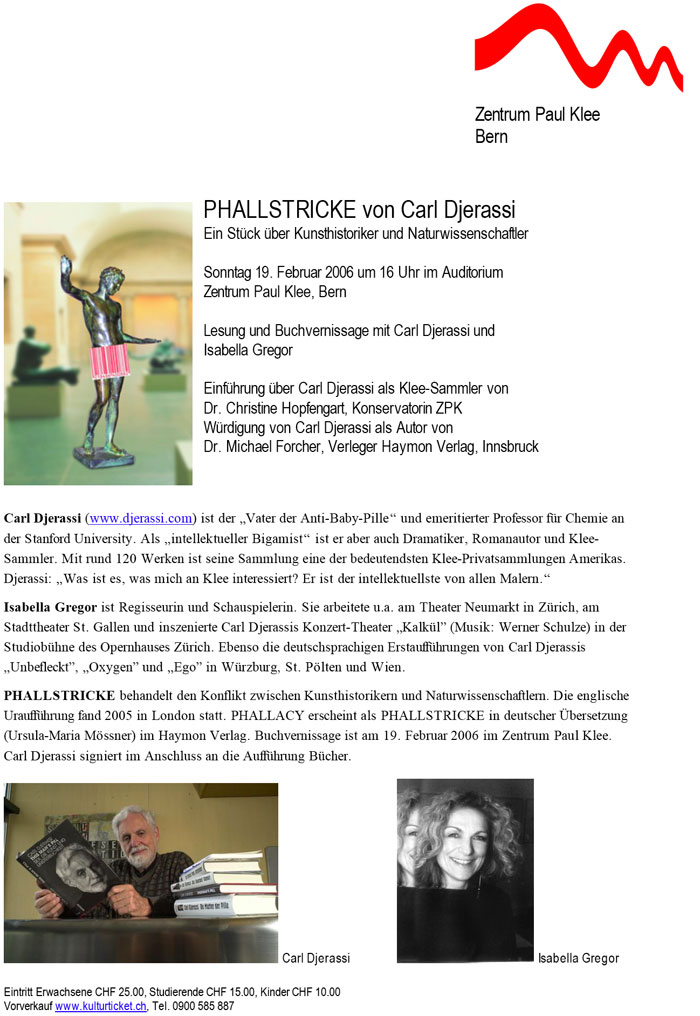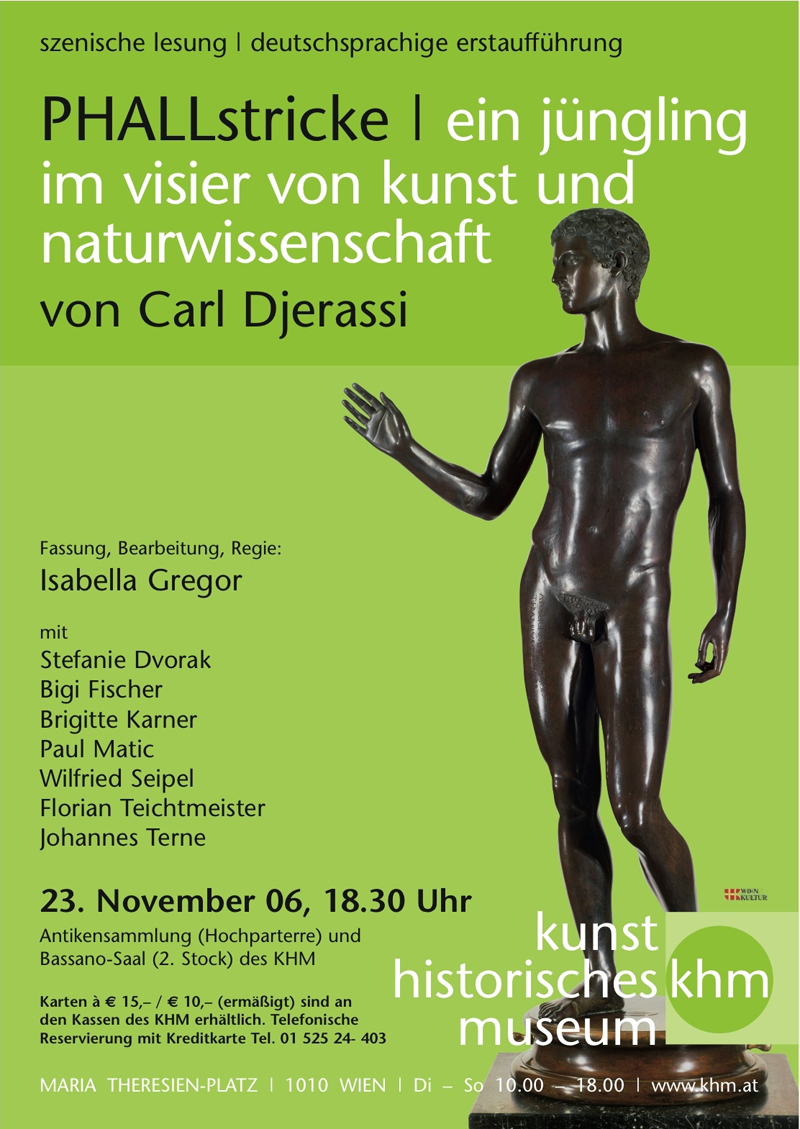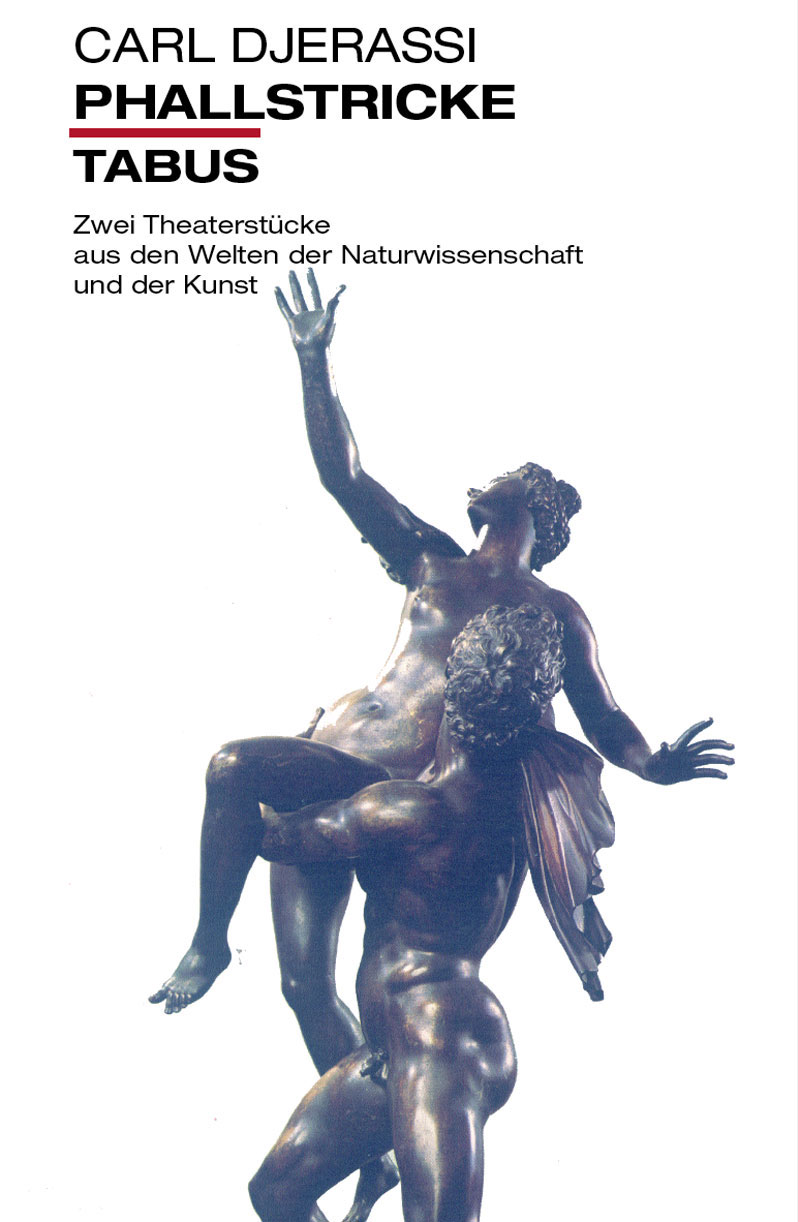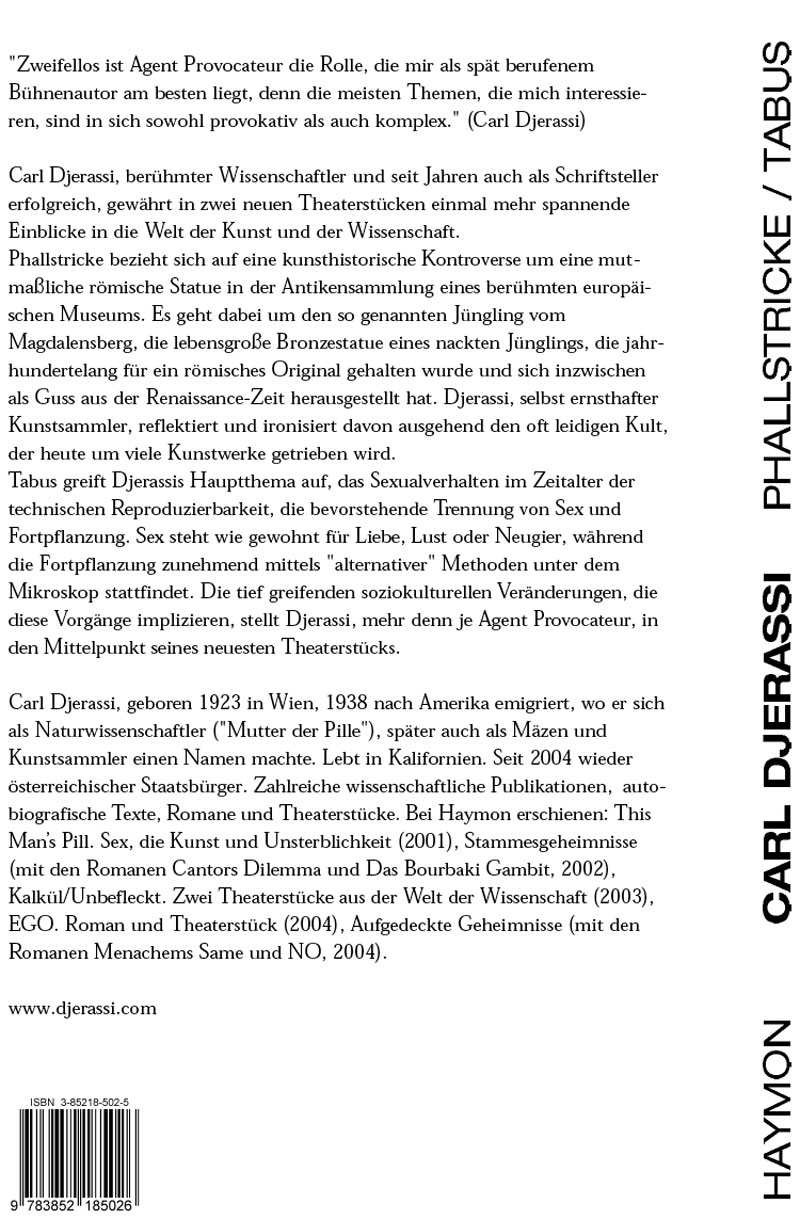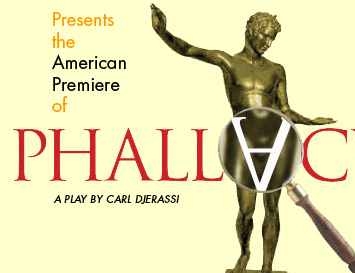 Redshift Productions is proud to present the American Premiere of Phallacy, by award-winning scientist and writer Carl Djerassi.
Phallacy pits a top art historian in a world famous museum against a renowned professor of chemistry. Between them stands the museums prized possession, a revered classical statue thought to be a Roman original...and he just proved it to be a 16th century cast. As personal rivalries and professional reputations clash, how far will each go to prove the other wrong?

Phallacy
Written by Carl Djerassi
Directed by Elena Araoz
Starring Simon Jones, Lisa Harrow,
Carrie Heitman and Vince Nappo
Cherry Lane Theatre
38 Commerce Street
May 15th - June 10th
Tues thru Sat at 8pm; Wed, Sat and Sun @ 3pm
Tickets are $35 and can be purchased at www.Telecharge.com or by calling (212) 239-6280
For more info about Phallacy, www.redshiftproductions.com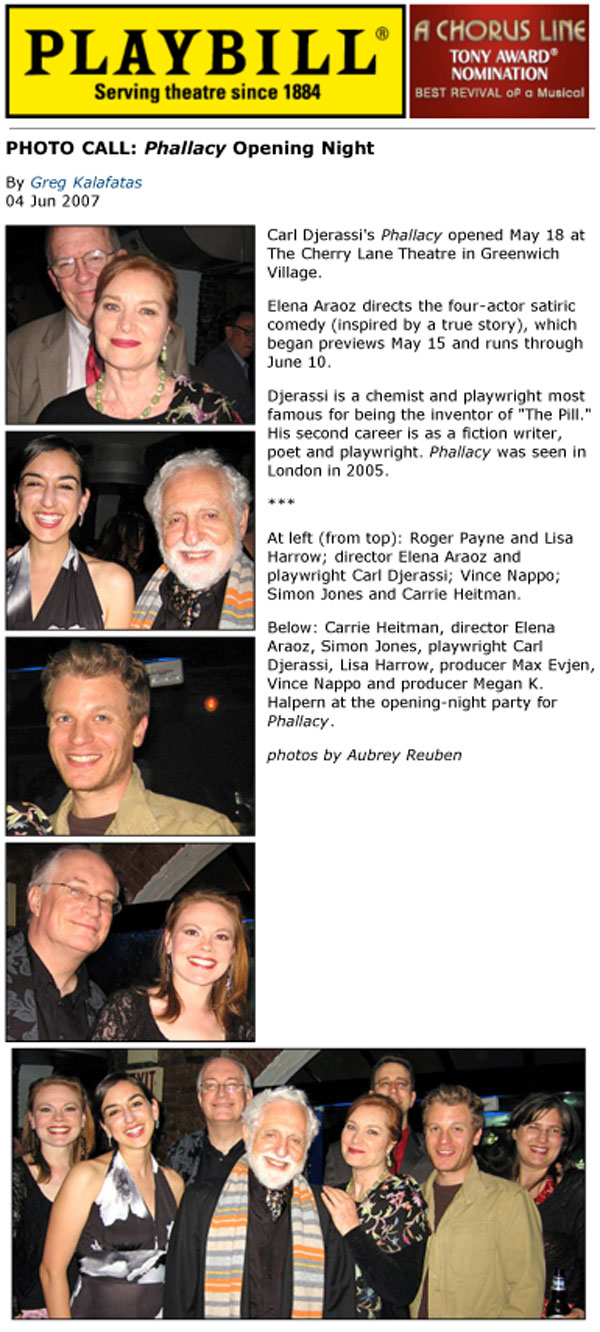 ---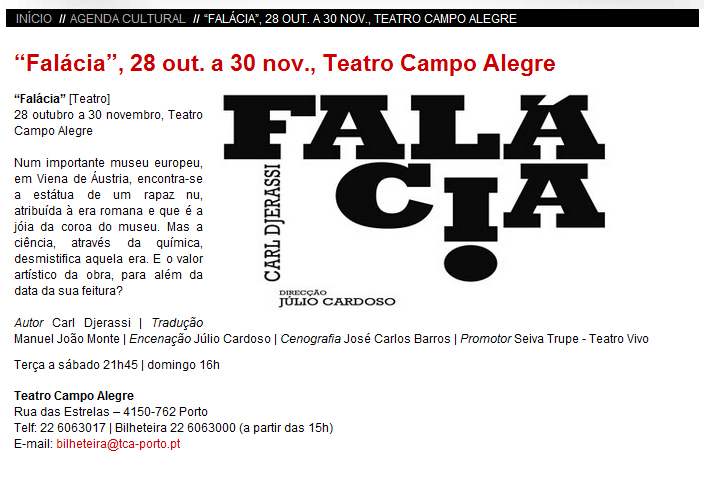 ---